Paint France with Christine Lashley
Luxurious gardens, palm trees and boats, quaint village streets, open-air market, and unique chateau. This workshop is a perfect opportunity to immerse yourself in the southern light that has captured the imagination artists such as Sargent, Van Gogh, and Cezanne. Christine has plans to hold this workshop in 2019, details TBA.
Christine's workshop in 2013 was featured in Elan Magazine. Student's work and Christine's demos were shown with an article about French life and inspiration during the workshop. This is a popular trip and Christine took students here again in 2015 and 2017.
Contact Christine get on the list for the brochure for the 2019 trip when available. All media encouraged. Demos in oil and watercolor.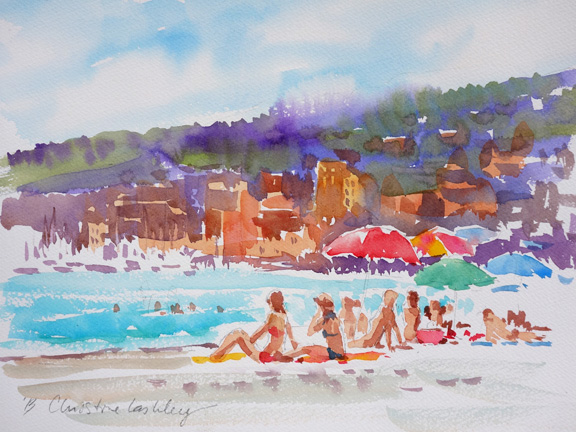 Christine Lashley, "Riviera" watercolor, 9 x 12"